We are thrilled to announce two recent exits in the Tribeca Venture Partners portfolio. Congratulations to the founders and teams at clypd and Thinkful for successful exits. It's been an absolute pleasure working with both teams over the last several years.
clypd was purchased by AT&T's Xandr business unit as it seeks to make TV commercials as personally targeted as internet ads. clypd uses data to enable advertisers to target viewers more precisely by their interests. The clypd team is comprised of both TV and digital advertising experts, which uniquely positions the company to understand and meet the needs of the television industry while leveraging the best programmatic strategies from the digital world.
We invested in clypd in 2013 after Chip had backed the founders in their previous company, Where Inc., which was successfully acquired by eBay in 2011.
Thinkful was acquired by Chegg for $80M upfront plus $20M in cash/RSUs based on performance. With the acquisition, we expect Chegg to accelerate and build upon Thinkful's leading direct-to-student learning platform by adding affordable and high-quality courses focused on technology skills for the next generation workforce. Over 85% of Thinkful graduates get jobs in their fields within six months of completing the program.
We invested in Thinkful's Series A round in 2017 alongside Owl Ventures. Since that time co-founders Darrell Silver and Dan Friedman have done an amazing job executing their vision. The result is what we believe is the optimal model for adults to learn and improve their skills. While it's bittersweet to no longer be working with the team, we're thrilled for their success and have no doubt Thinkful will prosper within Chegg.
The TVP Portfolio also had an active quarter of follow-on financing rounds as well. This was highlighted by ACV Auctions, which became the first unicorn based in Buffalo!
ACV Auctions recently announced its $150M Series E financing round at over a $1.5B valuation led by Wellington with participation from Fidelity. All existing institutional investors participated in the round. ACV is an online, wholesale vehicle marketplace that provides franchise and used-car dealerships a more effective and transparent way of buying and selling wholesale vehicles through 20-minute auctions.
ACV Auctions has experienced explosive growth since we led their Series A round in late summer 2016. The performance is a testament to the leadership team and their maniacal focus on product and customer experience. ACV Auctions is bringing trust and transparency to an industry typically not known for either. The new round of funding will allow ACV Auctions to expand the company's footprint across North America and grow the overall team.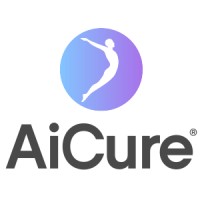 AiCure recently announced a $24.5M Series C financing led by Palisades Growth Capital with additional new investors Singtel Innov8, Asahi Kasei Corporation, Accelmed Growth Partners, and SpringRock Ventures along with all existing investors. AiCure uses artificial intelligence to understand how patients respond to treatment across clinical trials and patient care.
TVP initially invested in AiCure's Series A financing in 2015. Since then, the company has at least doubled revenue every year and has signed many of the largest pharma companies as clients. We're excited about the company's future prospects, particularly as the use of artificial intelligence and computer vision become increasingly more important to improve clinical outcomes and patient health worldwide.
Hive closed a $10.6M Series A financing led by Comcast Ventures to build the new operating system for work. Since leading their initial seed round 2+ years ago, we have enjoyed working with the team to help disrupt the future of work. Given the pace at which teams work and the need for greater collaboration and productivity, Hive has seen tremendous growth with customers such as Uber, Starbucks, Netflix, and Google, to name a few. With this new round of funding, Hive will focus on automation of features to help teams further optimize and automate their daily workstream. These opportunities include — automated email management, recurring meetings-to-real time notes, and auto-suggesting project plans from successful projects.